Single malt whisky
made in our hometown of Sakurao
The SAKURAO DISTILLERY was founded in Sakurao, directly facing the famous Miyajima World Heritage Site in the heart of Hatsukaichi City in Hiroshima.
It is here that we set out to create our own single malt whisky.
The unique characteristics of our region enhance the flavor of whisky.

Hiroshima is blessed with a natural environment comprising of seaside and mountainous areas, making it an excellent place to produce whisky that perfectly embodies the unique characteristics of the region.

Several years after the establishment of The SAKURAO DISTILLERY,
we are proud to launch the SAKURAO and TOGOUCHI brands, single malt whiskies.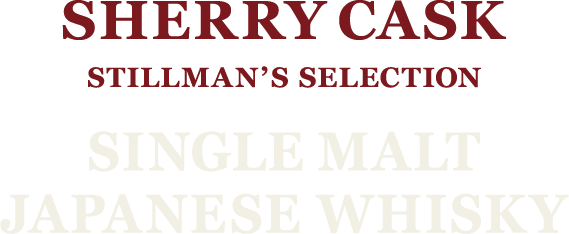 Our stillman has selected The SAKURAO DISTILLERY's
best sherry casks for this blend.
It is characterized by a soft top note and deep, long aftertaste.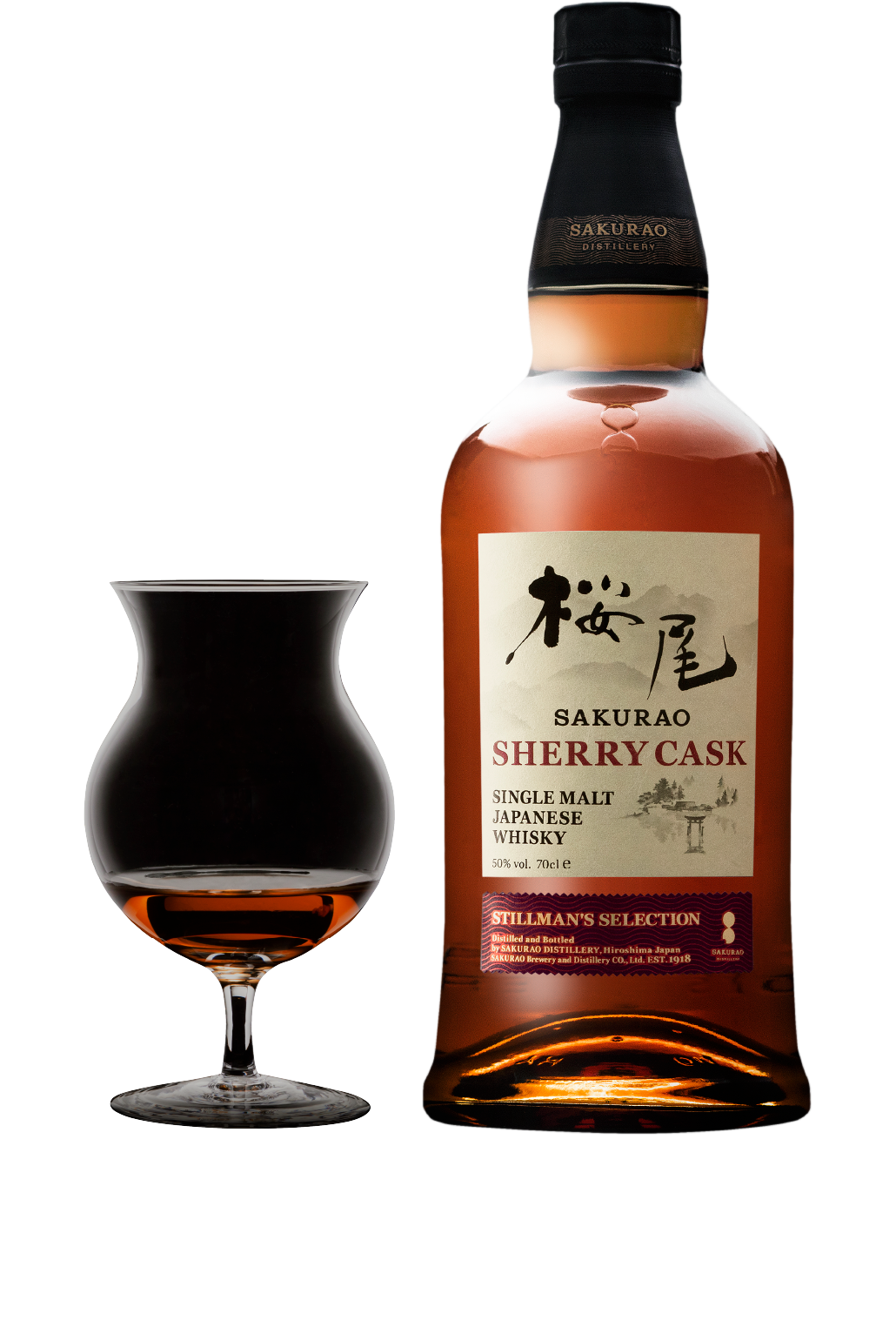 Color:

Dark amber with a deep red tinge

Nose:

Raisins and cacao

Palate:

Dark cherries and oranges-like fruity flavor with a faint peat aroma

Finish:

A woody scent with deep, bittersweet aftertaste

Alcoholic Content:

50%

Contents:

700ml

Cask Type:

2 types of cream sherry hogshead Aged in Sakurao where our story began.
The casks that house our malt whisky are imparted with a hint of the aroma of the nearby Seto Inland Sea.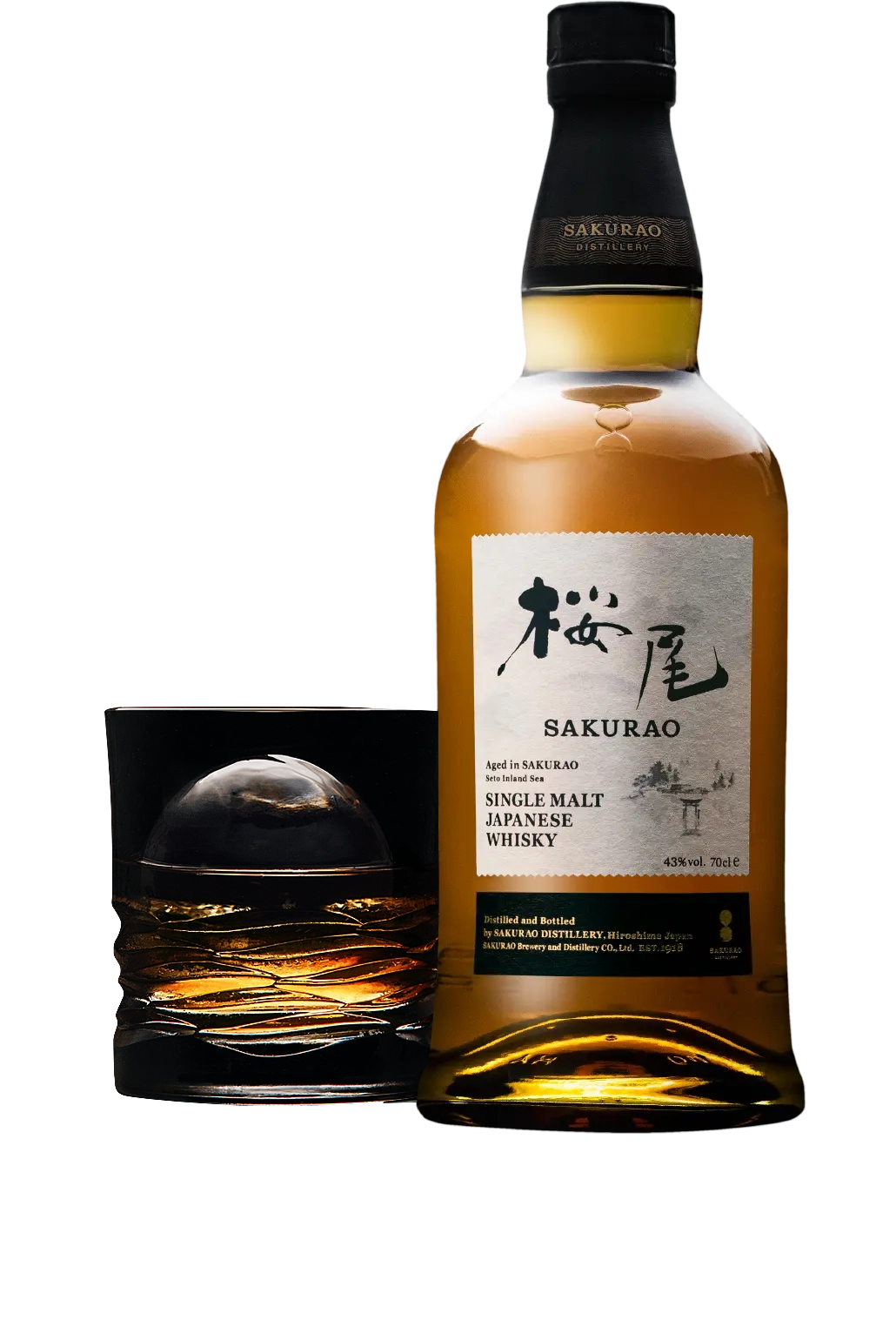 Color:

Dark amber

Nose:

Raisins, oranges, peaches

Palate:

Sweet vanilla with moderate bitterness and sourness

Finish:

Smoky, barrel fragrance with a long, deep, sweet aftertaste

Alcoholic Content:

43%

Contents:

700ml

Cask Type:

4 types of cask aged more than 3 years in SAKURAO warehouse Aged in the Togouchi warehouse, surrounded by lush forests and clear streams.
The aroma and taste are slowly refined as the cool breeze passes through all year round.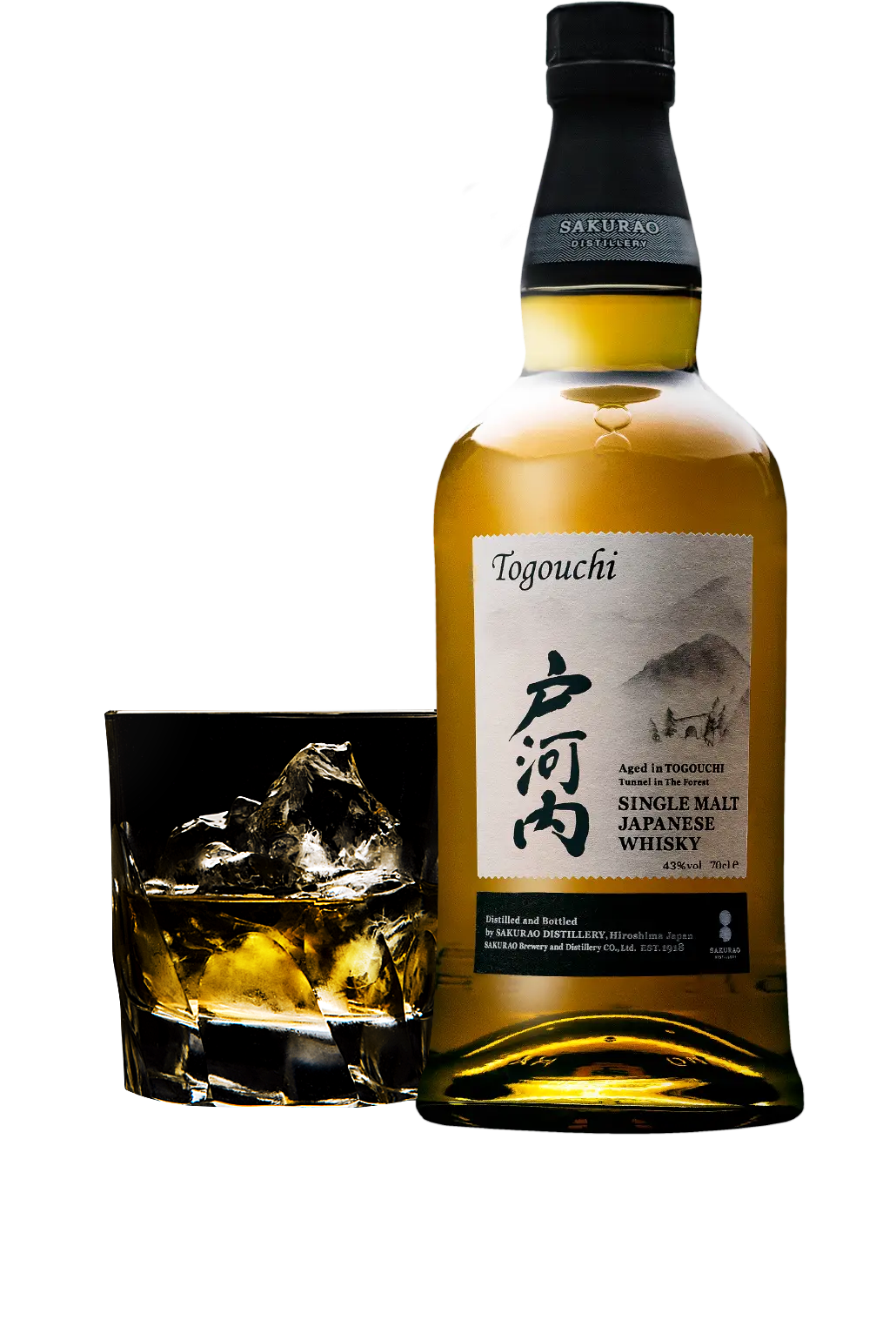 Color:

Golden

Nose:

Vanilla, apples, marmalade, melons

Palate:

Light and smooth texture with refreshing sweetness

Finish:

Refreshing and moderate with a crisp aftertaste

Alcoholic Content:

43%

Contents:

700ml

Cask Type:

Bourbon barrel aged more than 3 years in TOGOUCHI tunnel

Our distillery tour allows you to view the beautiful still that we use to make our purely Japanese gin which is made with select ingredients from Hiroshima, and single malt whisky. The tour will also give you access to touch panels that introduce you to our botanicals and you will also be able to touch and feel the actual botanicals.