Single malt whisky
made in our hometown of Sakurao
SAKURAO DISTILLERY was founded in Sakurao, directly facing the famous Miyajima World Heritage Site in the heart of Hatsukaichi City in Hiroshima.
It is here that we set out to create our own single malt whisky.
The unique characteristics of our region enhance the flavor of whisky.

Hiroshima is blessed with a natural environment comprising of seaside and mountainous areas, making it an excellent place to produce whisky that perfectly embodies the unique characteristics of the region.

Several years after the establishment of SAKURAO DISTILLERY,
we are proud to launch the SAKURAO and TOGOUCHI brands, single malt whiskies.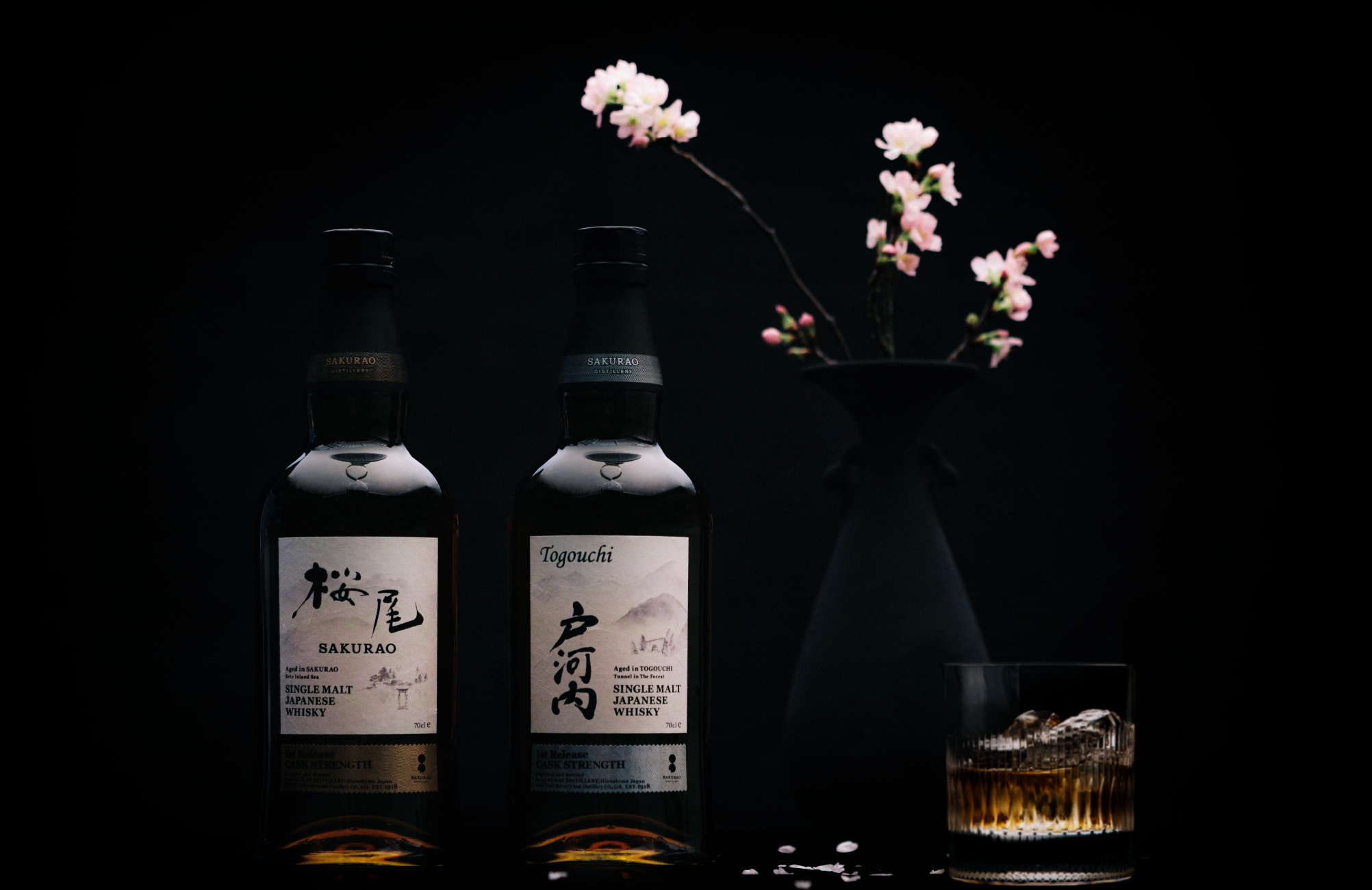 Unique taste experiences formed by the fresh mountain breeze and the tranquil Seto Inland Sea.
SAKURAO DISTILLERY is located in Hatsukaichi, with the Seto Inland Sea to the south and the Chugoku Mountains to the north. Warm winds from the sea and cold winds from the mountains reach the warehouse in Sakurao, ensuring a large temperature difference is maintained throughout the year. This temperature difference helps to accelerate the whisky maturation process. Because the storage facilities are facing the sea, the subtle aroma of the Seto Inland Sea also infuses into the casks. Other highlights include sweet and smoky undertones provided by ripe grapes and oranges, bitter chocolate, and vanilla. All of this results in a perfect balance between subtle spiciness and moderate bitterness that delivers a long-lasting woody and smoky scent combined with a deep sweetness.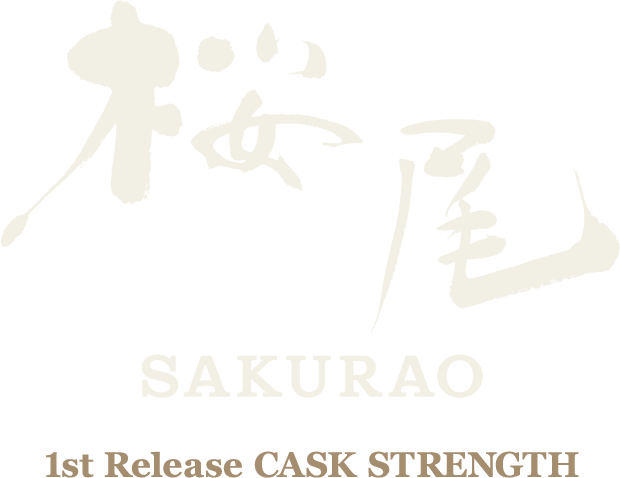 Aged in Sakurao where our story began.
The casks that house our malt whisky are imparted with a hint of the aroma of the nearby Seto Inland Sea.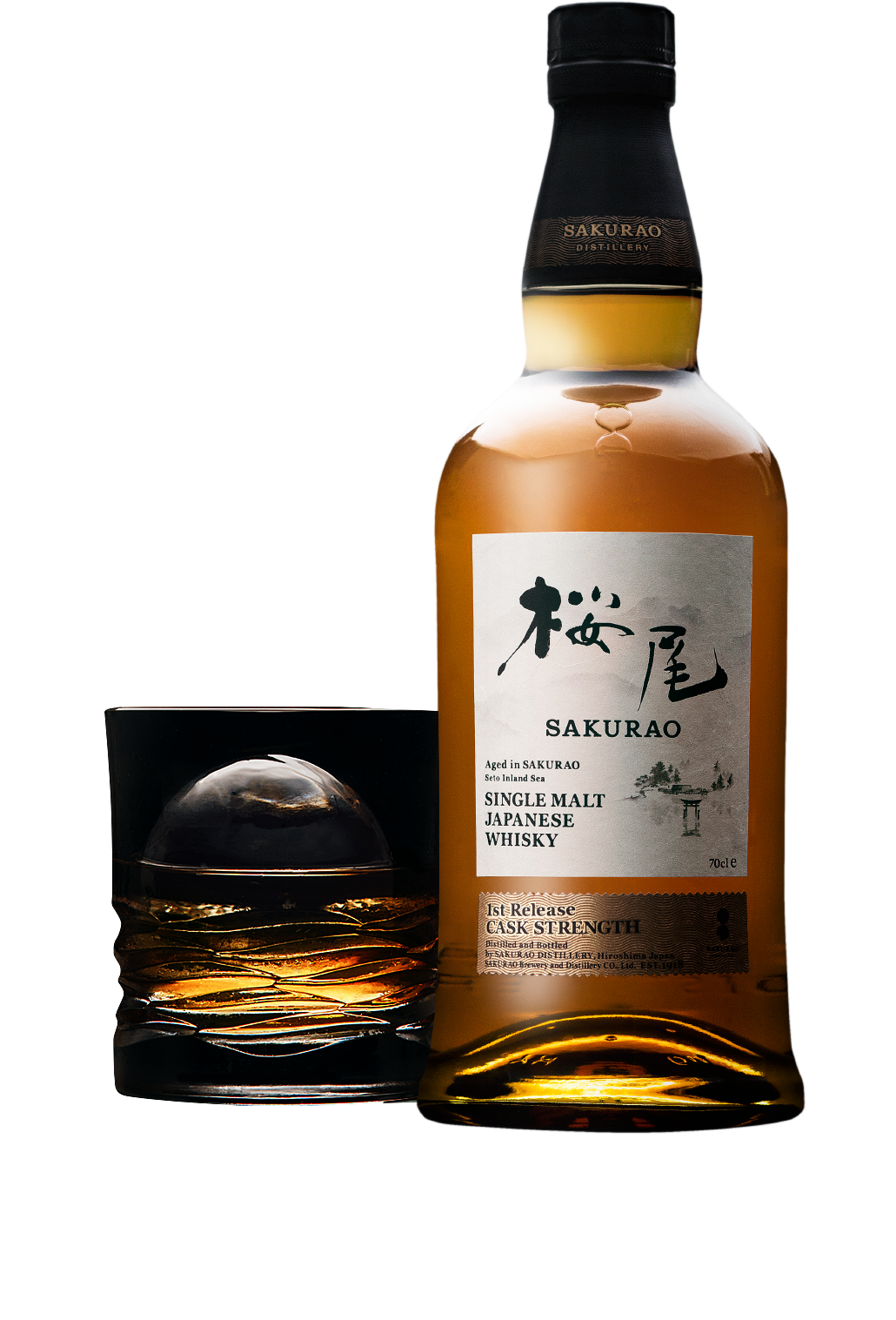 Color:

Dark amber with a reddish tinge

Nose:

Ripe grapes, orange, and bitter chocolate

Palate:

Sweet vanilla and smoky undertones with subtle spiciness and moderate bitterness

Finish:

A woody and smoky aftertaste with a deep sweetness

Alcoholic Content:

54%

Contents:

700ml
A flavor that deepens over time in the mountains of Hiroshima.
Togouchi, in the town of Akiota, is a place full of color and magnificent scenery containing lush forests and clear streams. In this area, you can find the stunning Sandan-kyo gorge as well as Mt. Osorakan and Mt. Shinnyu, which are the highest peaks in Hiroshima. An old railway tunnel that passes through the mountains has been repurposed as the warehouse in Togouchi. Unaged malt whisky is placed into casks that absorb the subtle scent of the lush natural environment and then left to mature in this dark storage space that maintains a cool temperature throughout the four seasons. This results in undertones of fresh apples, sweet marmalade, and apricot. We hope you enjoy the refreshing and gentle aftertaste with a subtle sweetness that soothes your senses.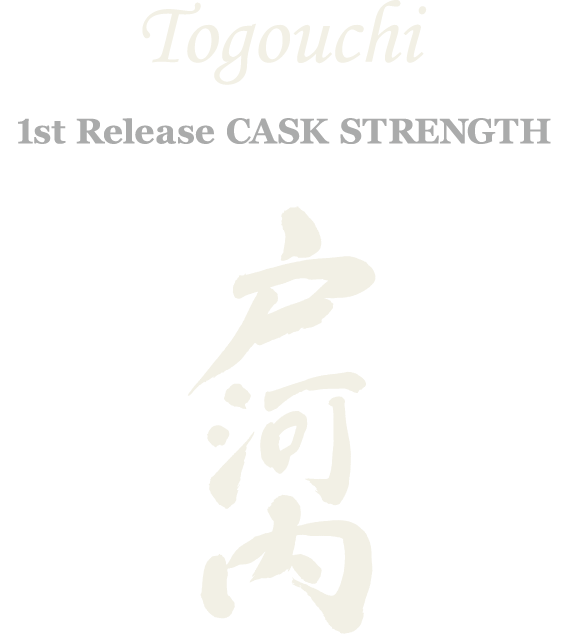 Aged in the Togouchi warehouse, surrounded by lush forests and clear streams.
The aroma and taste are slowly refined as the cool breeze passes through all year round.
Color:

Golden

Nose:

Undertones of tender green leaves, fresh apples, sweet marmalade, and apricots

Palate:

A subtle sweetness that soothes your senses

Finish:

A refreshing and gentle aftertaste

Alcoholic Content:

52%

Contents:

700ml

Our distillery tour allows you to view the beautiful still that we use to make our purely Japanese craft gin which is made with select ingredients from Hiroshima, and single malt whisky. The tour will also give you access to touch panels that introduce you to our botanicals and you will also be able to touch and feel the actual botanicals.